Nemo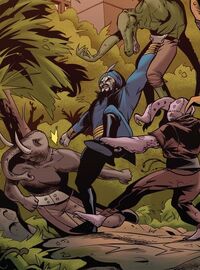 Characteristics
Unusual Features
Gray skin, undead, scarred
Status
Occupation
Pirate Captain
Origin
First appearance
Appearance of Death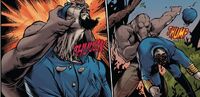 Captain Nemo was reanimated by Victor, but he eventually switched allegiances and began helping Sonja until his head was torn off by one of Victor's creations.

ParaphernaliaEdit
Transportation
Formerly
The Nautilus
Weapons
Sword
Ad blocker interference detected!
Wikia is a free-to-use site that makes money from advertising. We have a modified experience for viewers using ad blockers

Wikia is not accessible if you've made further modifications. Remove the custom ad blocker rule(s) and the page will load as expected.