De Moire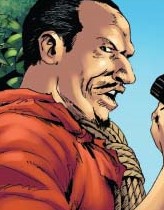 Characteristics
Status
Origin
First appearance
Appearance of Death
De Moire was killed by Valeros after Gannus, De Moire and Kelgeth tried to take his belongings and kill him.

Powers and AbilitiesEdit
Powers
None

ParaphernaliaEdit
Weapons
Revolver - De Moire used a revolver, which remained in his hand after it was severed off by Valeros' blade.

Ad blocker interference detected!
Wikia is a free-to-use site that makes money from advertising. We have a modified experience for viewers using ad blockers

Wikia is not accessible if you've made further modifications. Remove the custom ad blocker rule(s) and the page will load as expected.