The Shadow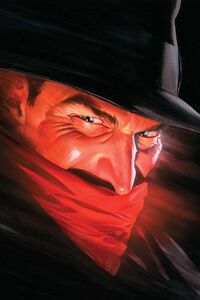 Characteristics
Status
Origin
Kent Allard is a vigilante and spy known as The Shadow. He often uses the name of Lamont Cranston while the real Lamont was travelling the world. He also knows what will happen in the future, and what needs to happen to ensure that what should happen, does indeed happen.

Powers and AbilitiesEdit
Abilities
ParaphernaliaEdit
Weapons
Guns
Ad blocker interference detected!
Wikia is a free-to-use site that makes money from advertising. We have a modified experience for viewers using ad blockers

Wikia is not accessible if you've made further modifications. Remove the custom ad blocker rule(s) and the page will load as expected.