Magna Spadarossa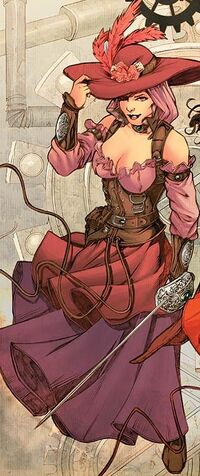 Real Name
Magna Spadarossa
Characteristics
Origin
Magna Spadarossa is the sister of Captain Sonja. Unlike her sister, she was not the adventurous type, but she had found herself reluctantly caught up in an adventure as a group attempted to take her by force as she was considered as a suitable bride for Blackmass.

Powers and AbilitiesEdit
Powers
None
Ad blocker interference detected!
Wikia is a free-to-use site that makes money from advertising. We have a modified experience for viewers using ad blockers

Wikia is not accessible if you've made further modifications. Remove the custom ad blocker rule(s) and the page will load as expected.