Osric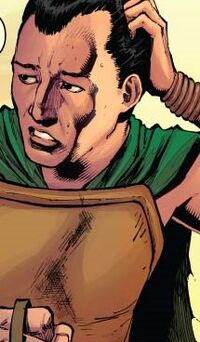 Characteristics
Status
Osric is a merchant who hired Red Sonja and a group of mercenaries to protect his caravan as he travelled to Luxur. He got himself caught up in some trouble when he travelled with Red Sonja to get the Horn of Nergal and he made his first kill when he stabbed someone in the neck to save a friend.

Powers and AbilitiesEdit
Powers
None

ParaphernaliaEdit
Transportation
Horse

Ad blocker interference detected!
Wikia is a free-to-use site that makes money from advertising. We have a modified experience for viewers using ad blockers

Wikia is not accessible if you've made further modifications. Remove the custom ad blocker rule(s) and the page will load as expected.