Xander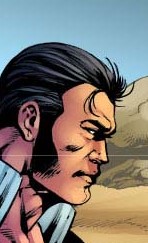 Characteristics
Status
Xander was the son of Zartur, a trusted friend of Red Sonja. He was the most affected by the death of his lover, Melea, and so he plotted revenge on Sha'Shana, the one who murdered Melea.

Powers and AbilitiesEdit
Abilities
Ad blocker interference detected!
Wikia is a free-to-use site that makes money from advertising. We have a modified experience for viewers using ad blockers

Wikia is not accessible if you've made further modifications. Remove the custom ad blocker rule(s) and the page will load as expected.